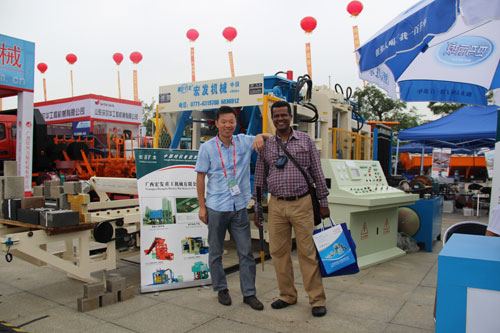 Africa is the second biggest market of China's contract foreign projects. Recent years, with the rapid development of Africa economy, which brings Chinese enterprises more and more businesses. At the first season of 2015, Chinese companies contract amount is 23 billion USD, the year-on-year growth is 49.4%. Africa market occupied half of Chinese contract foreign projects.
It is estimated that till 2040, urban population of Africa will reach 50%, more than 100 cities will get one million people. The increasing development of Africa economy and people's livelihood needs, will promote the large growth of Africa realty.
For example, Southern Africa's real estate market has grown exponentially in the past four to five years. Ethiopia, which has maintained double-digit annual growth rates for 11 consecutive years, has seen rapid growth in municipal construction in recent years, as more and more high-rise buildings are erected. In Zimbabwe, the largest housing construction project in history - the $ 1.93 billion 2015 hero housing project was signed in April to improve the housing conditions of about 100,000 ordinary people.
The South African government has budgeted for infrastructure construction, with plans to invest $ 55.6 billion for three years of infrastructure projects such as roads, railways, public transport, water supply and power supply, of which about $ 18.7 billion will be allocated to transportation projects. Mozambique plans to build 2100 km of roads, build, maintain and maintain 57 bridges and maintain 20,000 km of roads over a five-year period from 2015 to 2019.
Hongfa Heavy Machinery is focusing on the situation of Africa market, and have shipped dozens of brick machines in 2016. With the following fast growth requirement of building materials in Africa, we will dedicate ourselves to offer our customers and distributors high quality wall building material equipment as always.