8 Features of EPS Sandwich Lightweight Wall Panel Compared to Traditional Concrete Precast Wall

Fireproofing. It is A-class fireproof material, hence it has endured 1000 degrees centigrade high temperature, 120 minutes combustion test.

Environmental friendly. In other words all materials of wall panel does not contain harmful and radioactive subatances to human body.




Lightweight. Since EPS sandwich wall panel weight is the sixth of concrete block.

Increase usable area. 75mm EPS wall panel can instead of 120mm traditional wall, and each 12m extender of the wall, usable area can be increased 1 ㎡.

Sound insulation.


High strength.

Short construction period.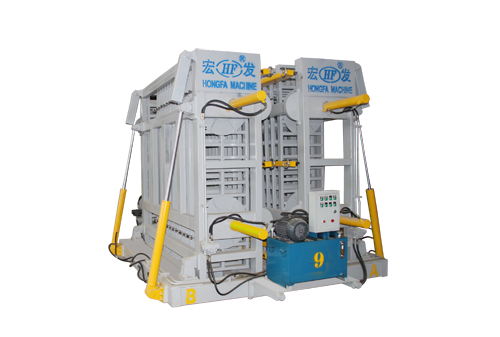 Moulding Machine Parameter and Productivity




Overall dimensions(mm)

Power(KW)

Output / Pieces per mould

60mm

75mm

90mm

100mm

120mm

150mm

3380*3200*2680

4

40pcs

36pcs

32pcs

30pcs

26pcs

22pcs
A

dvantages of HFP530A  Lightweight Concrete Wall Panel System
HFP530A full automatic lightweight concrete wall panel system is Hongfa patent product, for 10 sets molding machine, total production line only needs 7 women, labor density and intensity is low.
It adapts hydraulic de-molding system, it is fast and convenient, also suitable for pallet stacking. It can decrease broken rate efficiently.
HFP530A lightweight wall panel making machine features
PLC control system, the mould opening and closing is hydraulic, hence it can be controlled automatic.

In addition, the wall panel machine can produce the lightweight panel length of 3M, width of 60cm, thickness of 60-200mm. Panel size also can be produced by customer requirement.

Due to electrical and steam-powered heating system, it makes demoulding fast, short time conservation, and the cost is much less.

Because forming mold chamber has high stiffness, so panel making has high precision, the thickness is prospective, and the surface of panel is smooth.

Plastic core tube is lining metal tube, so it is durable, free washing, pulling tube by electric.

Horizontal molding machine adopts hydraulic and combining mold, it guarantees products accurate size, hence this distinguishs it from traditional equipment.
Neccessary Parts For EPS Sandwich Lightweight Wall Panel Production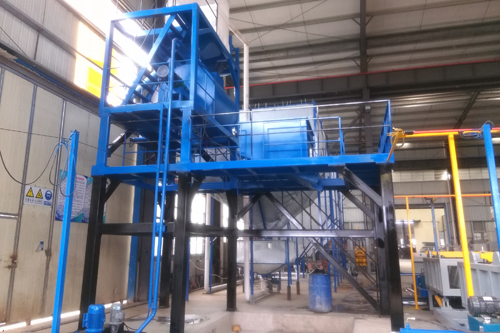 Mixing and slurry infusion plant
Hongfa wall panel system mixer is different from wet blocks concrete mixer, our mixer is 3.6CBM, it uses screw stirrer to guarantee slurry and EPS mix together more evenly.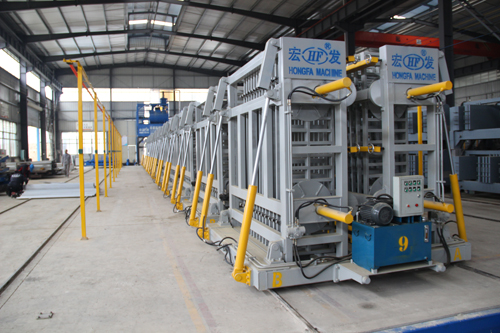 Wall Panel Molding Car
High efficiency that 7 labors can finish 18sets molding car/8hours. Panel size 2440*610*100mm, 30pcs/molding car. Molding cars quantity decides total capacity of whole production line.
If you are interested in these products, please leave your message, our relevant staff will contact you quickly.